Salar Gostar Company is one of the main players in the supply chain of the automotive industry and the main supplier of various types of electric lift windows and a manufacturer of various electromechanical mechanisms for automakers.
We offer customers the best quality products using the latest technology in the world.
In order to provide products at the highest technical and quality level; In designing and developing products and then purchasing raw materials and processes used, modern knowledge and technologies are always used.
One of the advances of Salargostar Company in recent years has been the increase of laboratory equipment and the use of experienced and specialized personnel in this field, so that now about 85% of the necessary tests and experiments can be performed in the company's internal laboratory.
It is noteworthy that all devices and equipment of SAPCO method and Sazeh Gostaro laboratory have ISO / IEC17025: 2005 certification from Iran certification company.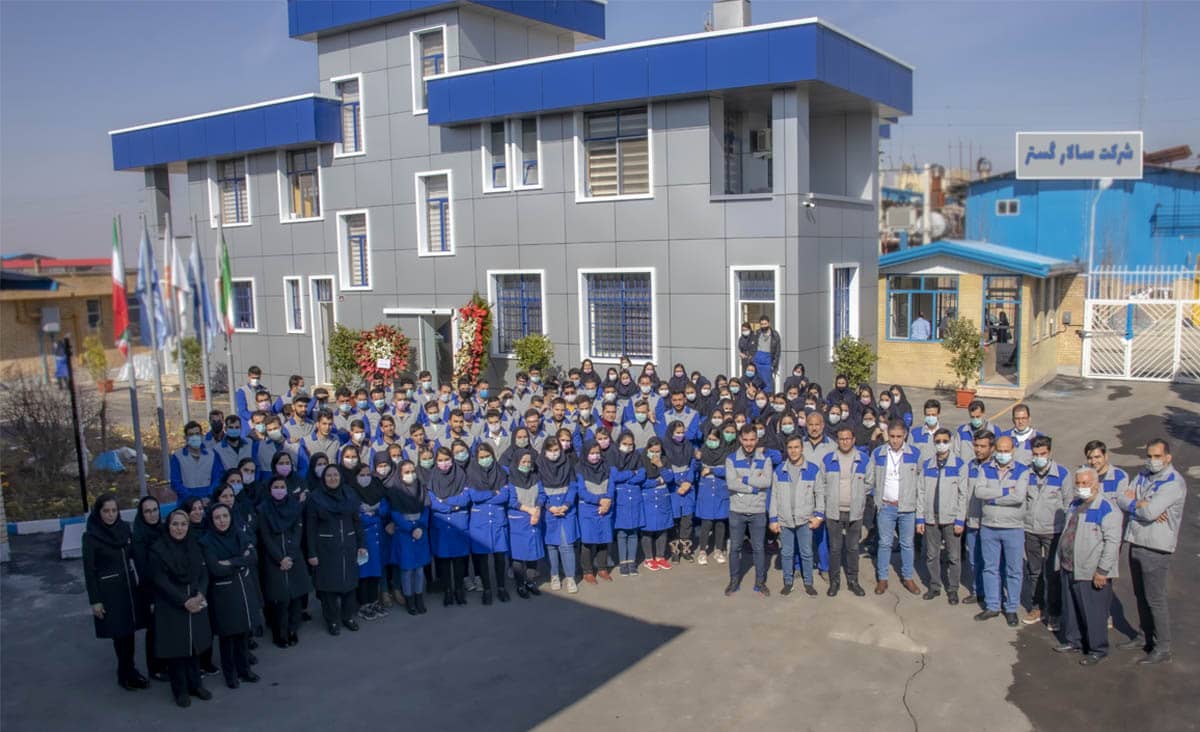 Some of the company's laboratory equipment
_
Water spraying test machine

Volumetric expansion testing machine

All kinds of devices and equipment for durability testing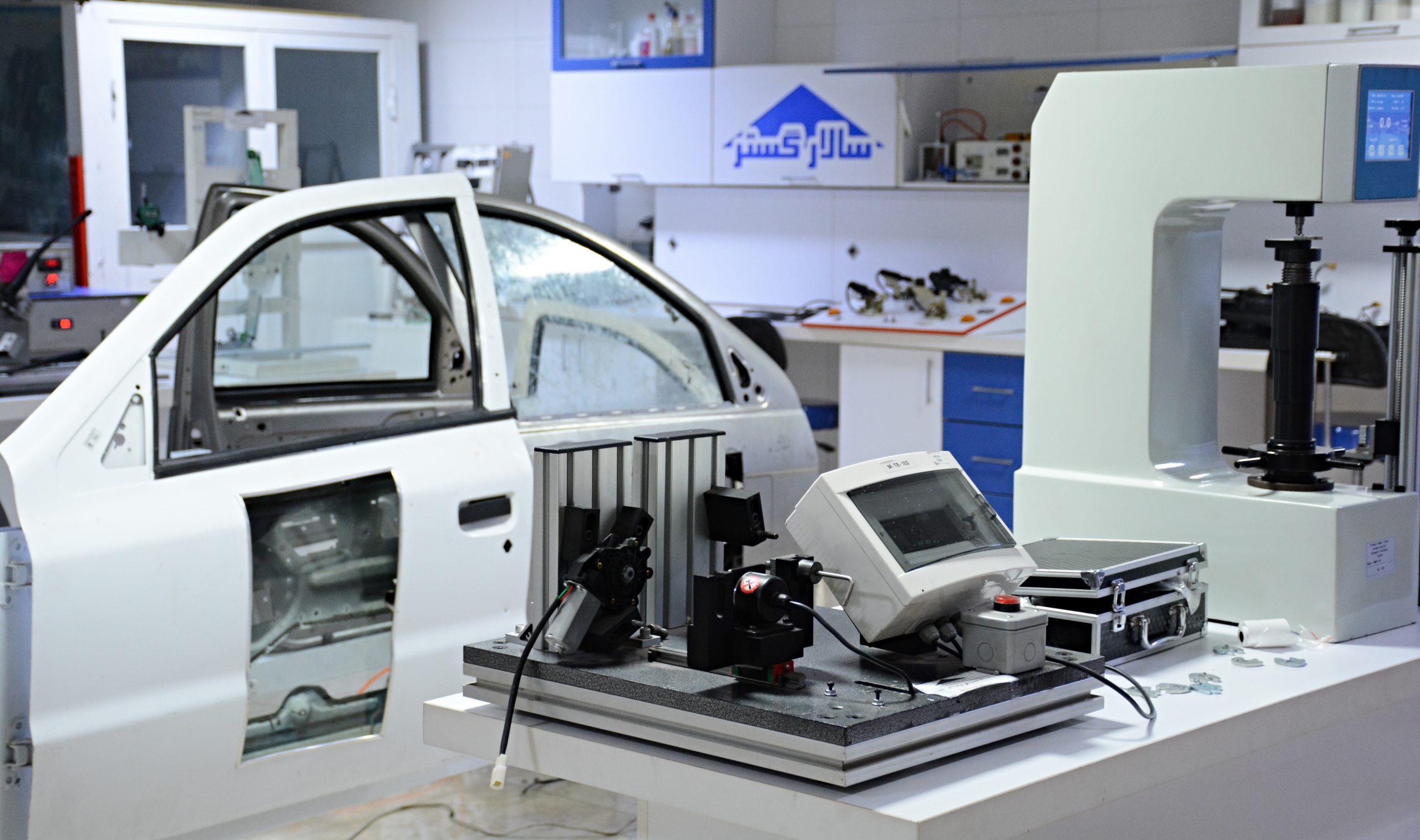 From a manufacturer of agricultural machinery in the sixties to one of the ten major component makers in the automotive industry
Darvarizan Company as a manufacturer of agricultural machinery by Engineer Abolfazl Miri Lavasani in 1991 in Sepehr Industrial Town located in Nazarabad city with an area of 6000 square meters of land, 675 square meters of office infrastructure and 3000 square meters of production infrastructure with the cooperation of Kasar Company, Started its activity
This company started its activity in the field of production of electromechanical car parts in 2000 under the name of Salargaster Parts Production Company.
Also, from 2001, it started producing Pride arrow lock and modular locks, and then from 2005, the products of Pride timer relay and lifting glass were included in the company's product basket. Specialist, modern laboratory equipment and investment in creating technical knowledge of design, quickly increased the number of production parts of the company, so that since 1392 Samand elevator glass, Peugeot 405 and Peugeot Pars elevator glass, Tiba elevator glass and Pride remote receiver products And Tiba and also Pride airbag relay were added to the products of this company and this trend continues with the design of new products so that every year at least two new products are added to the company's product portfolio.
Continuing its activity, Salargostar succeeded in establishing its position among the top 10 SAPCO builders during two consecutive periods and the top builder of Sazeh Gostar Saipa in 1988, by using strong expertise and using modern technical knowledge and employing local experts.
Today, Salargostar is a well-known brand in deepening domestic production and localization of modern technology and a reliable supplier for customers.
The sales of this company have doubled every year during the last three years and we have set a goal for the first 5 parts manufacturing companies in 1402.
Organizational perspective
By using the latest technology, the company's products are produced with fully automatic or semi-automatic processes, and while improving the quality of products, production costs are also reduced.
Following this path, the company will have more investments in the field of electronics so that customers of domestic cars can benefit from more options and pay lower costs.
Teamwork: the use of first-rate specialists and stakeholder support for technology localization support the set goals.
The core values of the organization
_
Loyal staff; Experienced and specialized

A smart organization backed by knowledge-based management

Use automatic machines to eliminate human errors and improve productivity

Use of new and technological methods to reduce costs and reduce defects to zero
Saipa Automotive Group; Iran Khodro; Bahman Group; Mega Motor are the main customers of the company
Of the two cars produced in the country, one car has at least one of Salar Gostar products. These products include all kinds of relays, electric windshields, arm and wiper blade, motor fan, electric seat mechanism, etc.